Attract new patients and generate more practice revenue with DONE FOR YOU evergreen programs
LAUNCH YOUR OWN CUSTOM ONLINE PROGRAM WITH WELL WORLD TODAY
With more people online than ever before, telemedicine and online wellness programs have flourished.
Having an option to serve patients remotely is essential.
Now, you can instantly add a custom wellness program to your practice that will generate more revenue and can serve more patients from wherever they are.
Let our marketing partner take care of everything so that you can focus on what you do best - supporting your patients.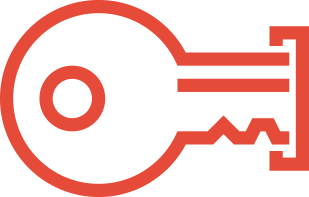 TURNKEY SOLUTION READY TO LAUNCH
COMPLETE DONE-FOR-YOU PROGRAMS
PROMOTIONS PACKAGE INCLUDED
To help you promote your program you get all the program marketing materials you need and a 30-day plan for success, including email templates, promotional assets, ebook and other valuable marketing tips.
Choose from among our most popular Well World nutrition programs and supplement protocols, including:
Weight Loss Plan - 28 Days

Detox Plan - 14 Day

Immune Support - 28 Days
Set these up as "evergreen" programs that run on their own. You can choose to launch them as individual self-guided plans, group self-guided plans, or individual or group programs with additional coaching from you or your staff.
Patients can automatically sign up for your program, order supplements and get them shipped to their home — no need to carry inventory or process orders.
QUALITY PRODUCTS GUARANTEED
Patients can order Designs for Health supplements directly through the app. And you'll earn generous Designs for Health commissions.
BRANDED, DONE-FOR-YOU PATIENT SIGN-UP PAGE
Get your own customized program sales landing page with your practice branding, so patients can sign themselves up for your program automatically — nothing else for you to do.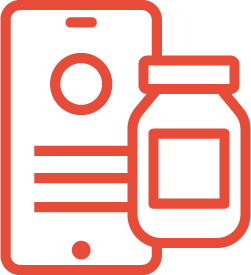 Improve patient engagement and compliance
Improve patient health outcomes
You choose the custom program and supplements — 28 Day Weight Loss, 14 Day Cleanse, or 28 Day Immune Support Programs. Each program includes a complete Well World nutritional plan including recipes, shopping lists, meal plans, and supplement protocols for patients to order.
​We set up your technology — our partners will build your custom landing page, help you to set up your marketing emails and social media to promote the program to patients, and then hand it over… you will own the complete marketing funnel.
​You and your patients will get free access to Well World — the Well World mobile app delivers your complete program for free. The app includes detailed meal plans, motivation and reminders, tracking and accountability, and daily check-ins. And the Well World practitioner portal lets you monitor how your patients are progressing.
​
​You make up to 50% commission on DFH supplement sales — when your patient joins your program and orders their recommended protocol.
​Supplements are drop-shipped directly to your patients — so you don't have to carry stock or manage shipping.
You get a complete marketing package — to launch and promote your program to your current patients and to promote to new patients.
Reduce costs and grow revenue
IF YOU ARE A PRACTITIONER WHO
Wants a tool to help patients stay engaged in a program that doesn't take a ton of time.

Wants to deliver more value to their existing patients while enhancing revenue.

Wants to offer high-quality programs that include nutritionist-designed meal programs, shopping lists, recipes, and supplements - without having to start from scratch.

Wants a high-converting lead generation and revenue-generating tool that attracts new patients from your community or anywhere in the country or the world.

Is ready to add to your available services without adding extra hours.

Prefers a complete done-for-you set up that they own outright.
Get a Bonus Content Bundle for FREE when you sign up TODAY ($497 Value)
LIMITED TIME ONLY
BONUS CONTENT BUNDLE
When you sign up today, you will get the complete bonus
content bundle as a special gift to you.
Your exclusive content bundle includes:
6 PowerPoint Presentations on various natural health topics

One year of blog articles (12 professionally copy-written articles that you can use on your blog & send via email) ​

Graphics and videos to promote each article​
A total value of $497 -
Yours FREE When You Sign Up Today
FREQUENTLY ASKED QUESTIONS
Do I need to be tech-savvy?
No, our team will set everything up and provide you with a video that explains exactly how everything works — it's simple and user-friendly.
Does my team have to be involved to set this up?
No, we build it all out and deliver it to you. We will set up everything in your Well World practice and we build your program landing page for you.
How long does it take to set it up?
We set this all up for you in 7-10 working days.
How much nutritional knowledge do I need?
None - you can introduce this as a program created by top nutritionists that you can be confident and excited about, and it includes everything patients need to be successful.
What will my patients' experience be like?
Your patients will get an intuitive mobile app that they can download to their smartphones. The app will give them all of the nutrition program materials, plus daily notifications and inspiration. You can also include your own videos and other content to enhance their experience. Their supplements will be shipped in 3 to 5 days. The Well World mobile app is simple, easy to use, and includes accountability and tons of resources for them. They will love it!
How do I get people to know about this new program once it's set up?
We provide you with social media graphics, email copy, and a professional marketing video you can use to launch it across your marketing channels.
How much knowledge about supplements do I need?
None. Supplements recommended are part of the program, and they are recommended to enhance patient results. Complete fact sheets are all available for patients. If you really want to enhance your learning, you always have a dedicated Designs for Health Health Educator to help you.
How much involvement do I need once it's all set up?
From none to 5-10 minutes a day. It's up to you. It works whether you are involved or not. The Well World app will provide the patient guidance for you with integrated notifications and reminders. You can also delegate patient monitoring to one of your team members.
Can I monitor my patients' progress?
You can use your practitioner portal for a daily, quick check-in to see if they are tracking their daily food, supplements, and exercises. The portal will give you all the information you need at a glance.
How do I get paid?
Designs for Health will be depositing your earned commissions directly into your bank account according to their standard terms and conditions.
How much money can I make?
You make up to 50% of the patient retail price from every DFH supplement you sell. The more people you get into your free program, the more money you will make!
Is this a permanent program I can always use?
Yes, you can add this to your website, add it as a link on your Facebook, Instagram, include in newsletters, and anywhere you offer your services.
Do people have to pay to join the program?
No, the programs are all free (you make money when they buy the supplements suggested for the program, and most people do).
Can I have more than one of the programs created for me?
Yes, we offer a discount when you purchase 2 or 3 programs.
What's included?
A complete program set up, including program sales landing page, Well World practice configuration and sgn-up automation, patient marketing email sequence, and marketing launch package! Everything you need to start making you money!
Where is the landing page for the virtual health program hosted? Who controls it?
You have two options. You can sign up for a Clickfunnels account for $97/mo, and they will host your funnel and you can have complete control over it. Or we can host your funnel and landing page for you at no additional charge.
What's in the Bonus Marketing Bundle?
The Bonus Marketing Bundle has 12 articles you can use for your blogs (and send out via email to your patients). It also contains 6 PowerPoint presentations you can use to educate your patients. Plus, you'll also get graphics and videos you can use for social media!
How do I launch this program?
We provide you with a complete launch package so you can easily get new and existing clients excited about your practice and new program!
Copyright © 2020 All Rights Reserved