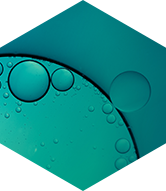 Dr. Bredesen received his undergraduate degree from Caltech, medical degree from Duke, and was Resident and Chief Resident in Neurology at UCSF, then postdoctoral fellow in the laboratory of Nobel Laureate Prof. Stanley Prusiner. He was Adjunct Professor at UCSF; then in 2013 he returned to UCLA as Director of the Easton Center for Alzheimer's Disease Research. He is now the Chief Science Officer for Apollo Health.
The Bredesen Laboratory studies basic mechanisms underlying the neurodegenerative process, and the translation of this knowledge into effective therapeutics for neurodegenerative conditions, leading to the publication of over 220 research papers. He established the ADDN (Alzheimer's Drug Development Network) with Dr. Varghese John in 2008, leading to the identification of new classes of therapeutics for Alzheimer's disease. His group has developed a new approach to the treatment of Alzheimer's disease, and this approach has led to the discovery of subtypes of Alzheimer's disease, followed by the first description of reversal of symptoms in patients with Mild Cognitive Impairment and early Alzheimer's disease, with the ReCODE (reversal of cognitive decline) protocol, published in 2014 and 2016. His book, The End of Alzheimer's, is a New York Times Bestseller.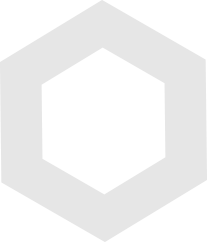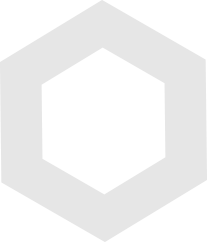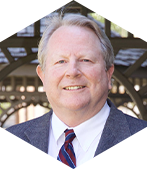 Dr. Naviaux is a Professor of Genetics, in the Departments of Medicine, Pediatrics, and Pathology. He directs a core laboratory for metabolomics at UCSD. He is the co-founder and a former president of the Mitochondrial Medicine Society (MMS), and a founding associate editor of the journal Mitochondrion. He is an internationally known expert in human genetics, inborn errors of metabolism, metabolomics, and mitochondrial medicine. He is the discoverer of the cause of Alpers syndrome---the oldest Mendelian form of mitochondrial disease---and the developer of the first DNA test to diagnose it. Dr. Naviaux's lab has developed a number of advanced technologies like biocavity laser spectroscopy and mtDNA mutation detection by mass spectrometry.
He is a Salk-trained virologist, and molecular and cell biologist, the inventor of the popular pCL retroviral gene transfer vectors, and was trained at NIH in tumor immunology and natural killer cell biology. He studied biochemistry at Georg-August University in Göttingen, Germany. He has been the Principal Investigator for over 20 IRB-approved human subjects protocols at UCSD since 1995. In 2010, Dr. Naviaux was a member of the Cal-Echoes oceanographic expedition to collect environmental and ecosystem data along the California coast. His work in ecosystem dynamics has guided new work in microbiome ecology and metabolism in autism spectrum disorders. In 2011, he received a Trailblazer Award from Autism Speaks. His 2013 paper reporting preclinical studies on the role of purinergic signaling and the cell danger response in autism was ranked the #1 most-viewed report of 2013 on the Simons Foundation autism website. He was the director of SAT1 trial, the first FDA-approved clinical trial to study the safety and test the effects of suramin on behavior and language in children with autism.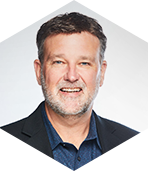 David Brady, ND, DC, CCN, DACBN, IFMCP, FACN
Dr. Brady has almost 30 years of experience as an integrative practitioner and over 25 years in health sciences academia. He is a licensed naturopathic medical physician in Connecticut and Vermont, is board certified in functional medicine and clinical nutrition, a fellow of the American College of Nutrition, and completed his initial clinical training as a doctor of chiropractic. Dr. Brady has been the Chief Medical Officer of DFH for over 16 years and has been a guiding presence in product formulation and design, clinical education and support, quality control oversight, and strategic partnerships for the company. He also currently serves as the Chief Medical Officer for Diagnostic Solutions Laboratory, and is the former long-term vice president of the Division of Health Sciences and Director of the Human Nutrition Institute at the University of Bridgeport in Connecticut, where he continues to serve as an associate professor of clinical sciences. He has appeared on the plenary speaking panel of some of the largest and most prestigious conferences in the field including; IFM, ACAM, A4M, ACN, IHS, AANP, AIHM, and many more. He is in clinical practice at Whole Body Medicine in Fairfield, CT, specializing in functional, nutritional, and metabolic medicine.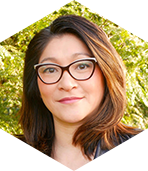 Dr. Junella Chin has been an advocate for better understanding the science and medicine of marijuana and has been profiled for her work in St. Jude's Medical, Fordham University Business School, NY Hall of Science, HuffPost, USA Today, and NBC TODAY. For over a decade, Dr. June Chin lived and practiced medicine in California, a state with legalized medical cannabis since 1996. In California, their integrative osteopathic clinic focused on children with intractable epilepsy, cancer, and autism.
Dr. Chin is a frequent keynote speaker on the science and medicine of cannabis and has spoken at hospitals, conferences, and events all over the world.
Ben Greenfield is a former bodybuilder, Ironman triathlete, pro obstacle course racer, human performance consultant, speaker, and author of 13 books, including the New York Times Bestseller "Beyond Training". Ben has been voted by the NSCA as America's top Personal Trainer and by Greatist as one of the top 100 Most Influential People In Health And Fitness. He works with individuals from all over the globe for both body and brain performance, and specializes in anti-aging, biohacking, and achieving an ideal combination of performance, health and longevity.
A frequent contributor to health and wellness publications Ben's understanding of functional exercise, nutrition, and the delicate balance between performance and health has helped thousands of people around the world achieve their goals and improve their quality of life – from high-level CEO's to executives to exercise enthusiasts, professional athletes, and beyond.
He is the founder and owner of KION, a nutrition supplements company that combines time-honored superfoods with modern science to allow human beings to achieve peak performance, look amazing, defy aging, and live an adventurous, fulfilling, joyful and limitless life.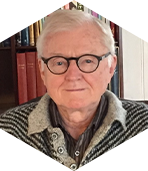 Anders Jakobsen, MD, DMSc
Dr. Jakobsen is a clinical professor in the Oncology department at the Vejle Hospital - University Hospital of Southern Denmark. He teaches pre- and postgraduate courses in oncology. He is also the evaluator of applications for research councils in five European countries. The supervisor for 15 PhD theses and four doctoral theses, his work also includes being a reviewer for 25 international journals. Dr. Jakobsen also serves as an editorial board member for two prestigious scientific journals.
Dr. Jakobsen has been the principal investigator in several clinical investigations, including phase I, II, and III trials. Serving as chairman in national as well as international trial groups, his work has given him considerable experience in all aspects of clinical trials from planning to publication.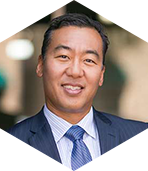 Dr. Edwin Lee is an endocrinologist, author, and international speaker. Dr. Lee founded the Institute for Hormonal Balance, Orlando, FL in 2008, is board certified in Internal Medicine, Endocrinology, Diabetes and Metabolism, and has completed special training in Regenerative and Functional Medicine. He is a graduate of the Medical College of Pennsylvania and finished his fellowships of Critical Care Medicine and Endocrinology, Diabetes and Metabolism at the University of Pittsburgh.
Currently, he is the assistant professor of Internal Medicine at the University of Central Florida College of Medicine. In addition to writing his award-winning books, Your Amazing Heart, Your Awesome Brain, Feel Good Look Younger: Reversing Tiredness Through Hormonal Balance and The Fountain of Youth with Peptides, Dr. Lee has published many articles on internal medicine and endocrinology. He was also an author in the fourth edition of Textbook of Critical Care.
Dr. Lee is an active member of the Age Management Medicine Group and is the cofounder of the Clinical Peptide Society. He formed a 501 (C)3 non-for-profit organization SavePeptidesInc, to save peptides against the FDA.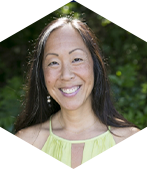 Dr. Song graduated with distinction in political science from Stanford University, attended NYU School of Medicine and trained in Pediatrics at UCSF Medical Center. She earned a master's degree in public policy from UC Berkeley. Dr. Song has additional training in functional medicine/holistic nutrition, homeopathy & homeopathic detoxification, acupuncture, herbal medicine, and flower essences. She is board-certified in pediatrics and holistic medicine, and is a fellow of the American Academy of Pediatrics. Dr. Song has been trained in the Defeat Autism Now! biomedical approach to autism. Additionally, Dr. Song provides training in integrative pediatric care to pediatric healthcare professionals through the Holistic Pediatric Association. She also teaches pediatric acupuncture for the Academy of Pain Research, and lectures on pediatric functional medicine for the Institute for Functional Medicine.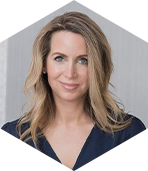 Cynthia Thurlow is a nurse practitioner, entrepreneur, intermittent fasting and nutrition expert, 2x TEDx speaker, host of Everyday Wellness podcast, and co-author of Primal Eating. Her passion is helping women find wellness through the healing power of nutrition and solving health problems from the inside out.
Cynthia has worked in clinical medicine, both in the ER and cardiology, for nearly 20 years. Through her work and exposure she started to question the approach to addressing the ongoing symptoms of chronic health problems and the root causes of the chronic health challenges to her patients. She became passionate about learning how to help others avoid chronic health issues and diseases before they even fully manifested. Upon witnessing the powerful relationship between the foods that we eat and improved symptoms, health, and wellness, Cynthia was inspired to complete advanced training in nutrition and functional testing.
*These statements have not been evaluated by the Food and Drug Administration. This product is not intendent to dianose, treat, cure or prevent any disease.

Copyright © 2019-2021. Designs for Health, Inc. All rights reserved.